Affiliate Schools and Educational Partners
Affiliate Schools and Educational Partners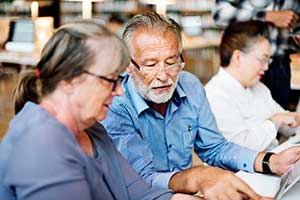 If you own or operate a farriery or hoof care learning course for full time students and would like to benefit from access to our learning materials including lesson plans, session notes power point and video presentations why not contact us for full details of our affiliate program.
We offer six, twelve and eighteen week programs based on the United Kingdom syllabus and standards for underpinning knowledge and understanding in all aspects of farriery theory.
Our program includes a diverse range of subject matter including anatomy and physiology, conformation and movement, common ailments and injuries, common pathologies, the basics of modern materials application and tips on welding and fabrication of shoes and tools in addition to some step by step instructional workbooks for basic shoemaking and tool maintenance. Teaching materials are formulated by some of Europe's leading practitioners and craftsman and can be set on timed release to suit your school syllabus and timetable.
All underpinning knowledge is assessed by a variety of methods including quizzes, multiple choice and single word answer testing and homework project assignments marked and graded with feed back from our tutorial team. Which means you have the benefit of not only being able to focus your resources on practical aspects of trimming and shoeing but the knowledge of knowing the standards of your students theoretical knowledge has been independently verified by external assessment.
Affiliate pricing is based on a  discounted per seat enrolled basis for each course/class enrolled by you with us.
Detailed below are the course outlines for elementary, intermediate and advance course programs.
Elementary:
This course is aimed at students with very little or no experience and are motivated to training g to attain the Elementary level of Equine Hoof Care
• Introduction to the principles and practice of Farriery
• Introduction to horse handling control and restraint
• Elementary external anatomy foot and limb
• Elementary internal anatomy foot and limb
• Dissection of morbid specimen
• Introduction to biomechanical hoof balance
• The Trimming Plan
• Foot mapping
• Foot trimming protocols
• Introduction to tools used for trimming
• Use of Trimming tools
• Elementary practical trimming practice
• Working round the horse trimming.
• Elementary common foot ailments
• Elementary common pathological diseases
• Elementary gait analysis
• Equine hoof form and function
• Recording a hoof care portfolio
• Elementary written and practical assessment
Intermediate & Advanced
This course is aimed at students that have previously completed Elementary Level Certification or have a level of experience of foot trimming and are motivated to build on their experience and progress to the Advanced level.
• Introduction to practice and principle of the Scientific Horseshoeing Intermediate Course
• Anatomy and physiology of the equine limb and foot
• Dissection of morbid specimen
• Conformation assessment
• The effect of varied conformation on the equine gait conformation
• Foot biomechanics statics and dynamics
• Introduction to radiographs
• Statics and dynamics of the horses movement in relation to the equine hoof
• Biomechanical foot balance
• Applied trimming protocols
• Foot ailments and their effect on the hoof biomechanics
• Trimming for foot ailments in relation to their effect on the hoof biomechanics
• Pathological diseases and their effects on the hoof biomechanics
• Trimming for pathological diseases that affect foot biomechanics
• Hoof Care Case studies (subject to be chosen by student)
• Recorded hoof care portfolio evidence
• Tool maintenance
• Intermediate written and practical assessment.
Advanced:
This course is aimed at students that have completed and hold the certificate of the Intermediate Scientific Horseshoeing award, or equivalent, and Veterinary Students
• Introduction to practice and principle of the Advanced Course
• Practice and principles of developing theoretical study on the analysis of the subject of hoof care and practical application of trimming protocols
• Lameness assessment and identification
• Shoe removal foot search protocols (vet student course )
• Applied farriery and farrier theory (vets and vet students)
• Abscess treatment protocols
• Conformation and gait analysis
• Congenital and acquired conformation variations
• Trimming for Congenital and acquired conformation variations
• Introduction to gait analysis technology
• Radiograph Assessment for the hoof care practitioner
• Biomechanics of the horse from Centre of mass to the Hoof
• Modern synthetic materials and their use
• Horse shoe patterns biomechanical properties and their use (vet course)
• Advantages and disadvantages of shoe application ( think this is needed for thesis subject development)
• Advanced written and practical assessment
• Theoretical study summation and submission for peer review
• Orientation for further research courses
Some of Our Affiliate School Partners
we provide the best Services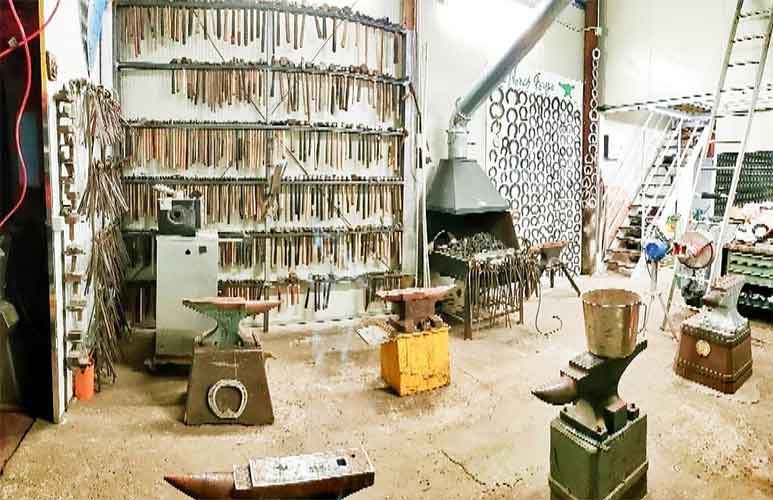 The North Forge is the home venue of world renowned farrier and farriery educator Carlo Motagna. Supported by The Shoeing Lab Italia and Fifpe Horseshoe factory and in conjunction with Scientific Horseshoeing North Forge is offering a 6 session part time course to Diploma Level in preparation for those interested in sitting UK or European examinations and gain a recognised qualification. Scientific Horseshoeing theory lessons will be delivered on line and supported by tutorial session on site at the Campagna facility over six two day wet lab sessions. Places are limited to 12 participants only.
To enroll contact Carlo Motagna via the contact form on this page or visit the clinics page..
Countryside Campus
Set in 570 acres of countryside and woodland, with a working farm, lakes and stables, our countryside campus lets you learn in the great outdoors.
The campus, near Pulborough, is the base for all our land-based courses and is home to a working farm, animal care centre, forge and stables, as well as large areas of woodland. Brinsbury's results are consistently among the best in the country for land-based colleges, and there's lots for you to enjoy.
As a student, you can enjoy walking through our attractive and extensive grounds, enjoy a coffee in Costa or a meal in our Sussex Restaurant. There's also a well-equipped library and learning resource area, as well as a student union room on site where you can relax at lunchtime.
The campus offers lots of different services, which are available to students as well as the public. Brinsbury students also have access to all the facilities that are based within our Chichester Campus – including the learning resource centres, fitness gym, hair salon, beauty salon and other eateries.