Continual Professional Development
With the imposition of mandatory CPD becoming likely is it unreasonable to have your unconscious incompetence challenged?
Engaging in Continuing Professional Development ensures that skills and knowledge do not become out-dated or obsolete, allowing individuals to continually 'up skill' or 're-skill' regardless of age or educational level.
Do you think the demand for 20 hours of your own time per year spent on CPD in order to collect minimum required 10 points sound unnecessary? Then consider your "Unconscious Incompetence"– not knowing what you don't know!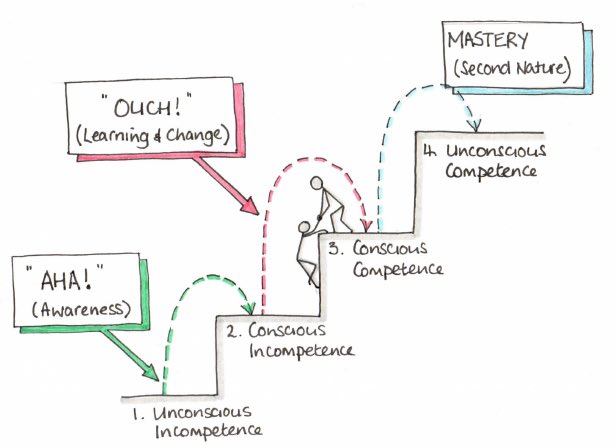 Scientific Horseshoeing Continual Professional Development package takes the labour out of sourcing appropriate CPD for your portfolio in 2022.
Individually structured time released subject specific Tutorials, Videos, Lectures and Seminars on current topics, news articles as well as podcasts, all promoting structured, reflective and self-directed learning delivered on our digital platform at the flick of a switch. Kick back and absorb yourself in PowerPoint lectures and collect your points, you can do it in your sleep!
Each hour of CPD accumulates a half of one point. Scientific Horse Shoeing 2022 CPD package is divided into 10 modules each containing 2 hours of educational content in various forms.
Each module is released monthly, points are collated on completion of each module with certification of completion with points awarded prepared for presentation to the FRC and your CPD portfolio.
CPD enables learning to become conscious and proactive, rather than passive and reactive. It is the holistic commitment of professionals towards the enhancement of professional skills and proficiency throughout their careers.
The 20-hour CPD package fulfils your required 10 points for the year.
The package content is released monthly over 10 months at a cost of £250
Payable in ten easy monthly instalments of £25 Per month.
Released in Feb 2022 the role on role off facility allows you to choose when to start, certificates will be issued on completion.
For more information about our CPD Package
Please fill in the form below