Measure Twice Cut Once BarShoe Make and fit Advanced Forging ProcessesAdvanced Forging ProcessTechniques and methods for making specific shoe patternsFunctional Application Rational Shoe Pattern Mechanical Attributes Explained Simulated Shoeing PracticeMake and Fit to industry Standard with morbid specimen senarios
Previous
Next
About this course 
Delivered in-person – Intermediate level
Description – A hands on shoemaking day using cadaver limbs. The day is structured but totally flexible and will give you the opportunity to practice and improve your shoemaking and fitting skills whether for specific feet, specimen shoes or an upcoming exam. You will have a highly skilled tutors present to observe (minimum student : tutor ratio 1:4), analyse and guide you at each stage for your own individual improvement.
All shoes will be made and fitted to cadaver limbs.
Points to be covered but not limited to will be:
Guide to making and fitting straight bar shoes, front and hinds
Material calculation for 3/4 and fully fullered
Toe variations, rolled, rocker and multi directional (and how much to adjustment of calculation for each)
Set down bar (and how much to adjust calculation)
Individual shoemaking techniques
Extremely small number of attendees so the day can be personalised to the individual and their needs
Teas, coffee and provided
This course qualifies for CPD points
The Course Tutors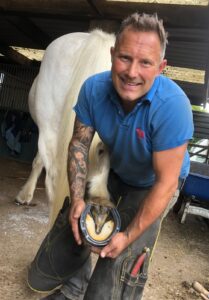 Richard is based in Leicester and apprenticed with well known competition farrier David Smith .
Richard was a member of the England Apprentice Team for three years and has continued his competition career including competing at Calgary. Richard achieved his Associate qualification in 2017 and is currently working towards his fellowship award.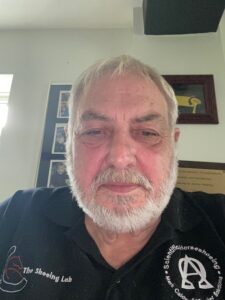 Mark is a holder of a PhD from The University of Liverpool a FWCF as well as a former member of the England's Farrier Team, a former head lecturer at the Myerscough school of Farrier science and was responsible for the development of the BSc (Hons) program.
He has lectured and demonstrated advanced farriery techniques around the globe including Europe, The USA, South America (the highlight being several trips to Brazil)