Access Our Peer Reviewed e-journal
Within this resource you will find access to the worlds first dedicated farriery and hoof care peer reviewed journal. The journal is designed to promote the science of farriery with original research that is focused on the issues confronting modern farriers and hoof care professionals. The journal is by subscription £120.00 per year and will be issued bi-monthly and include at least five new articles. Our aim is to encourage all those who are currently conducting research either for academic qualification or practical research to submit papers for publication in order to expand the knowledge of our craft. Our editorial team will help you prepare articles ready for presentation to our team of academic reviewers.
Included in the peer review section is a free access library of peer reviewed articles of interest that are either in the public domain or hosted on free access sites. These articles are provided free to download in the hope that they might help your studies and encourage you to submit your own artical to our journal for publication.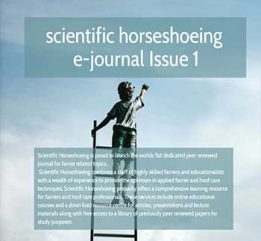 This journal will be updated bi- monthly and provides practical educational articles on diagnosis and treatment for farriers and equine hoof care professionals. Articles are also of interest to veterinary surgeons, farriery students and others with an involvement in the equine hoof care world. Follow the read more link to review the first free issue and to subscribe to your e-journal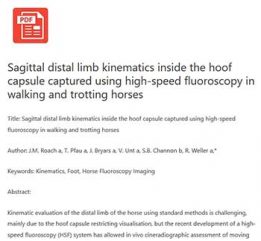 Students undertaking higher education and academic courses or those simply wishing to update their knowledge with some of the latest scientific thinking around foot related problems and biomechanics we have provided a free to down load resource library. This is a free service however if you find it of value please make a small donation towards its up keep by hitting the donate now button during the download process. Thank you