Joint articulation is essential for the the horse to reach its dynamic potential. Knowledge of the synovial joints structure, function and articulation is the bases for understanding congenital, acquired and  pathological changes due to injury. Paul Conroy BSc (Honns) AWCF and DR Mark Caldwell FWCF present an in sight into Arthrology.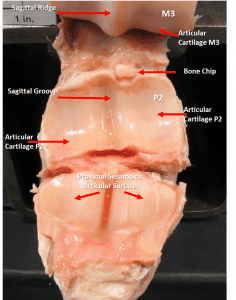 Click the language that you wish to download your Powerpoint below.
Each language opens up a new browser window for you to download your Powerpoint file.

English Version

French Version

German Version

Italian Version

Portuguese Version

Russian Version

Spanish Version
Please click on the any button to view the Powerpoint Slides in your language below: